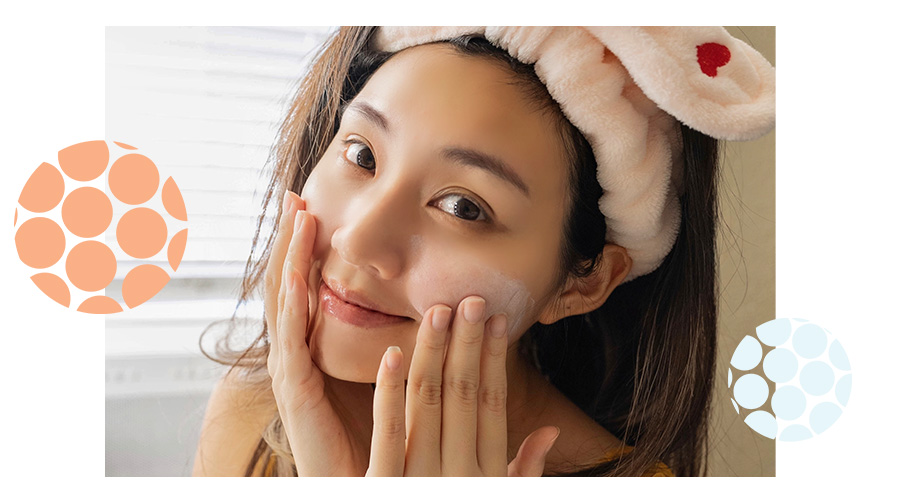 What is happening in the world right now is not something we see every day. All of this is new and stressful. Classes are canceled. Several of the things that mark the end of your high school or college years such as proms and graduations are either not how you pictured them happening or not happening at all. It can certainly be disappointing.
During this time it's important to take care of yourself. This doesn't necessarily mean eat, sleep, binge watch, repeat (although that's part of it), but quarantine can take a toll on your mental and physical health. We've got some tips on how you can get over the social-distancing slump and even get back some of those milestone events that you may be missing.
Maintain your skincare routine
It's easy to slack off on your skincare routine when you don't have to go out and see people every day. Who cares what your couch and your dog think? Skincare isn't really about how you look to everyone else, it's about your health and well-being.
Dermatologists recommend washing your face twice daily: once in the morning and again before you go to bed. You should also wash your face immediately after sweating.
Skincare treatments are also important to remember–both prescription and over-the-counter. Remember Physics 101? You've heard it before: an object in motion stays in motion and an object at rest stays at rest. It also takes a bit of force to get that object at rest moving again. The same principle applies to your skincare.
PanOxyl's acne washes work best when used daily in order to not only clear acne, but to prevent it as well. Our washes contain benzoyl peroxide—an antimicrobial ingredient that kills acne-causing bacteria on contact for a clean fresh feeling and clearer skin.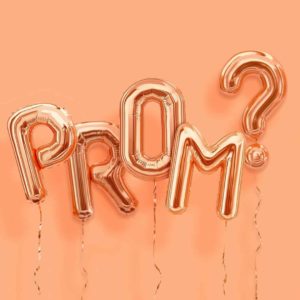 Show off your prom outfit/date
Who says no school means no prom? Show off your fancy threads, your dance moves and your date on social media. You've put in the hard work all year. You've battled the coronavirus. You deserve some time to shine.
P.S. Tag us on Instagram for a chance to be featured on our channel!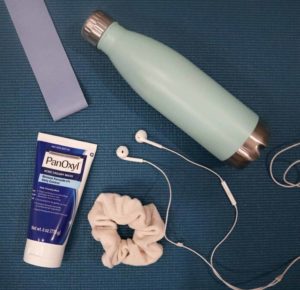 Exercise
Joining in on the latest dance trend has more benefits than just a boost to your likes and followers. According to the Centers for Disease Control and Prevention, exercise can improve both your physical and mental health.
Boredom tends to lead to some… let's say "overindulgence" on snacks and television. Exercise becomes even more important to keep yourself active and healthy.
Being cooped up inside can also make you feel trapped, bored, and can even lead to depression. Studies show that there are immediate brain benefits after you exercise. It can improve thinking or cognition and it can reduce anxiety. Physical activity can also reduce your risk of depression and help you sleep better.
Get Outside
If you stay inside too long, you may experience what is known as cabin fever. Psychologists continue to debate whether this is some kind of syndrome or if it's just a seasonal form of claustrophobia. Regardless, everyone gets cabin fever once in a while.
This is usually resolved with some light shopping or grabbing a coffee with your friends—all things you can't or may not want to do right now. But you can do one of these things:
Go for a walk around your neighborhood
Sit out on your front porch or patio
Play a game of volleyball with your family and neighbors (Just retain your six-foot personal bubble)
Go for a drive
Any form of getting some good old fashioned Vitamin D can help breathe new life back into your day and brighten your mood.
Spend time with friends or family
Your friends and family are your support system—something you may need more than ever right now. Social distancing is a physical distance and doesn't mean you have to avoid everyone altogether.
You may not be able to make a late night taco run in the same car as your best friend, but if you really want to you can park your cars next to each other and yell out the windows while you munch on some nachos.
Get creative with how you spend time with your loved ones. With today's technology (video chat, Instagram lives, Snapchat), it's easy to be in the same room together without occupying the same space.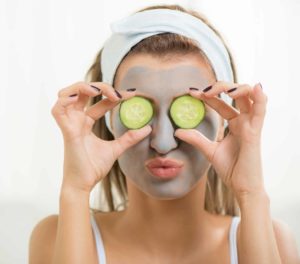 Meditate and Facemask
Reducing stress is a key part of taking care of yourself, your family and your housemates. People react to stress differently. The important thing is to keep yourself calm, cool and collected.
One way to relieve some stress is by meditating. You can do this for a minute, five minutes or a half-hour. Just take some time to think about nothing. Let all of the stress and uncertainties fade away and focus on nothing but your breathing.
Meditation also pairs well with a face mask. If you have acne-prone skin, dermatologists with Prevention magazine recommend using clay or peel-off masks as they say sheet masks can clog pores.
Start a new hobby or hone a new one
You may have some more free time than usual right now. What's something you've always wanted to do? Why not try it now?
The list is endless, but here are some ideas:
-Set up a marble coaster (It's a thing. Learn how here.)
-Paint your dog (That didn't sound right. Don't actually paint your dog. Paint the likeness of your dog on some form of paper or canvas)
-Learn a dance (Bonus: this counts as exercise, too)
-Start a blog
-Learn a new recipe
The list is endless. Just do what makes you happy.
Be Clearly You
We hope these ideas help ease the craziness in some way. Just remember now is the time to take care of yourself.
Click here to learn more about how PanOxyl helps clear, treat and prevent acne.